NFL linebacker Magee tackles potential baseball career
Originally drafted in 2012, outfielder reports to Spring Training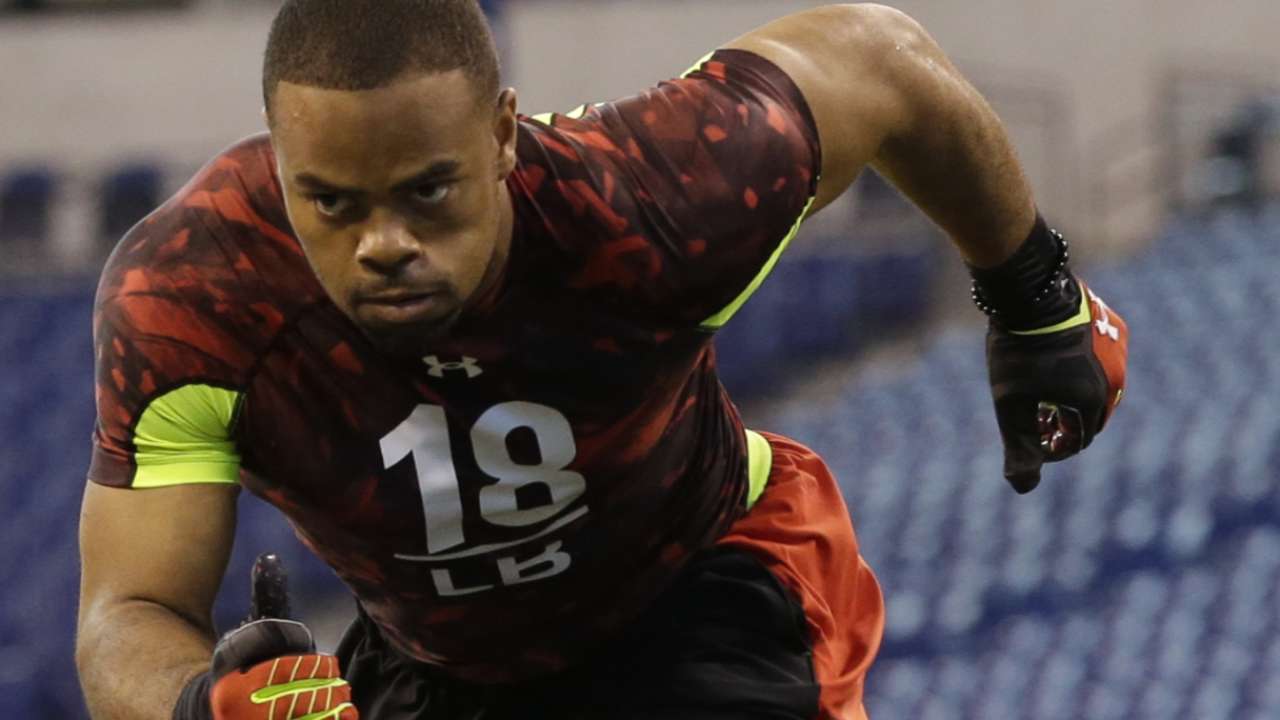 FORT MYERS, Fla. -- Brandon Magee has already played 17 games over two seasons in the National Football League. At some point this year, he might play his first baseball game professionally at one of the Minor League affiliates for the Boston Red Sox.
It all depends on what happens with football. The Tampa Bay Bucs released Magee on Tuesday, and he was at Spring Training the next day with the team that still has his baseball rights after taking him in the 23rd round in the 2012 First-Year Player Draft.
Más
Ian Browne is a reporter for MLB.com. This story was not subject to the approval of Major League Baseball or its clubs.