Marlins' 1st 20 rounds of Draft picks signed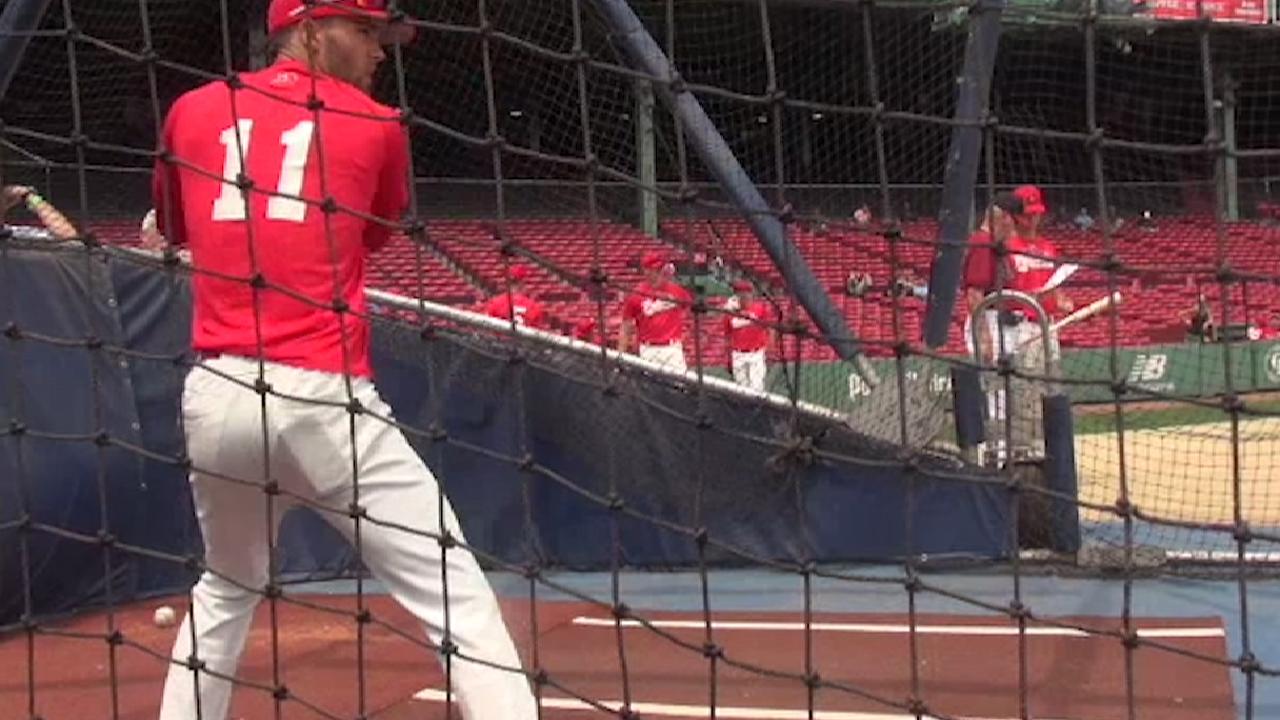 ST. LOUIS -- Signed, sealed and delivered.
The Marlins have signed each of their first 20 rounds of players selected in last month's MLB Draft. All teams must reach an agreement or risk losing their picks by Friday's 5 p.m. ET deadline.
In the past few days, the Marlins signed sixth-rounder Taylor Braley, a right-hander from the University of Southern Mississippi, and 13th rounder catcher Jan Mercado from the Puerto Rico Baseball Academy.
• 2017 Draft: Signing and Bonus Tracker | Marlins' 2017 Draft picks
According to MLB.com's Jim Calis, Braley signed for $250,000 and Mercado for $225,000.
Miami also locked up left-handed pitcher Dakota Bennett, its 11th-rounder from Albert P. Brewer High School in Alabama, for $350,000.
Since Bennett and Mercado were high school players, they had college options, and both signed for hefty bonuses. The same is true for 20th-rounder, right-hander Matt Givin from Rock Canyon High in Colorado, who came to terms for $458,000.
Miami's top pick, left-hander Trevor Rogers from Carlsbad High School in New Mexico, signed in late June. The 19-year-old, who signed for $3.4 million, is throwing off the mound at the Roger Dean Stadium complex in Jupiter, Fla. Early reports are he is looking good, but he has yet to face batters. He should soon join the Gulf Coast League Marlins.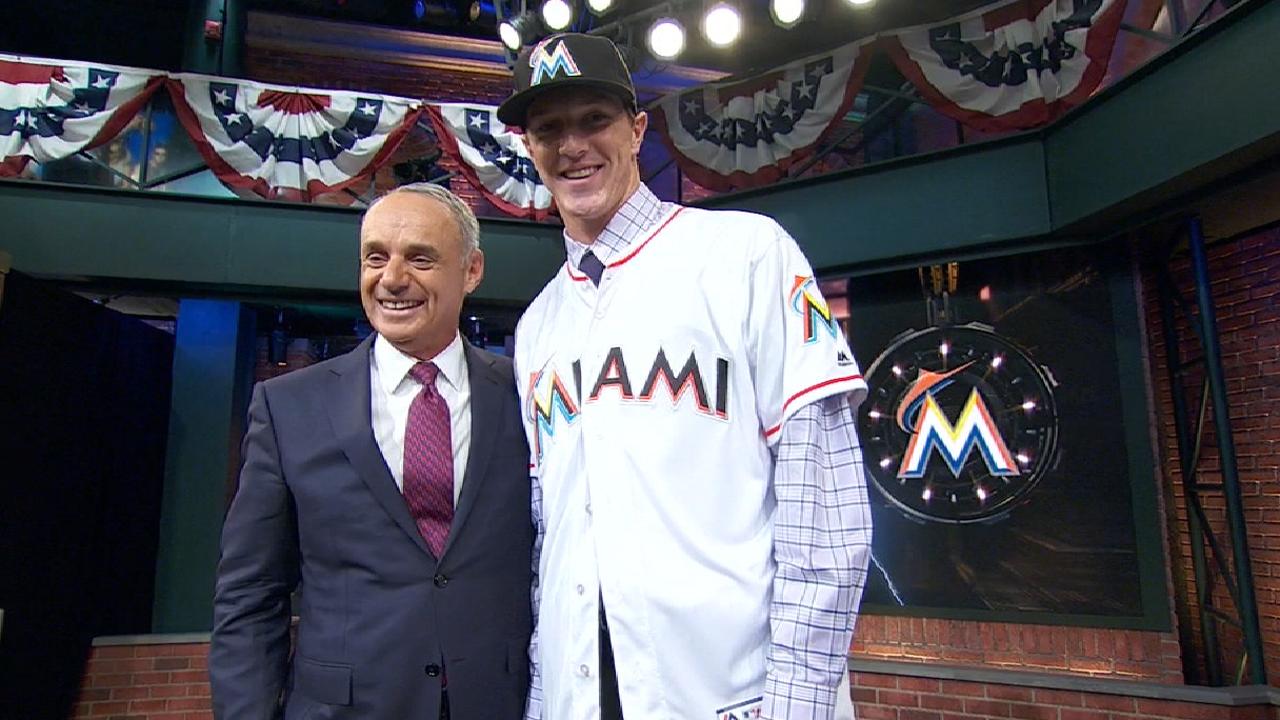 On the day Rogers signed, Marlins president of baseball operations Michael Hill said: "This organization is built through the Draft. Every year when it comes to June, we are adding multiple layers of talent to this organization to be successful."
Along with the Draft, the Marlins on Sunday started signing international players. They've agreed to terms with 13 players so far.
According to MLB.com's Jesse Sanchez, here are the players and bonuses:
Ynmanol Marinez, SS, Dominican Republic, $1,500,000, No. 12 on MLBPipeline.com's Top 30 list
Adonis Giron, OF, Dominican Republic, $350,000
Julio Machado, SS, Venezuela, $325,000
Anthony Felipe, OF, Dominican Republic, $320,000
Delvis Alegre, RHP, Dominican Republic, $80,000
Yeuris Jimenez, RHR, Dominican Republic, $75,000
Jonathan Chinchilla, C, Venezuela, $60,000
Zaquiel Puentes, RHP, Venezuela, $60,000
Jhean Flores, RHP, Venezuela, $60,000
Jandel Paulino, OF, Dominican Republic, $50,000
Jhonaiker Osorio, C, Venezuela, $30,000
Frank Valera, RHR, Dominican Republic, $25,000
Josan Mendez, RHR, Dominican Republic, $20,000
Joe Frisaro has covered the Marlins for MLB.com since 2002. Follow him on Twitter @JoeFrisaro and listen to his podcast. This story was not subject to the approval of Major League Baseball or its clubs.