First-rounder Romero signs deal with Nats
Left-hander was drafted No. 25 overall by Washington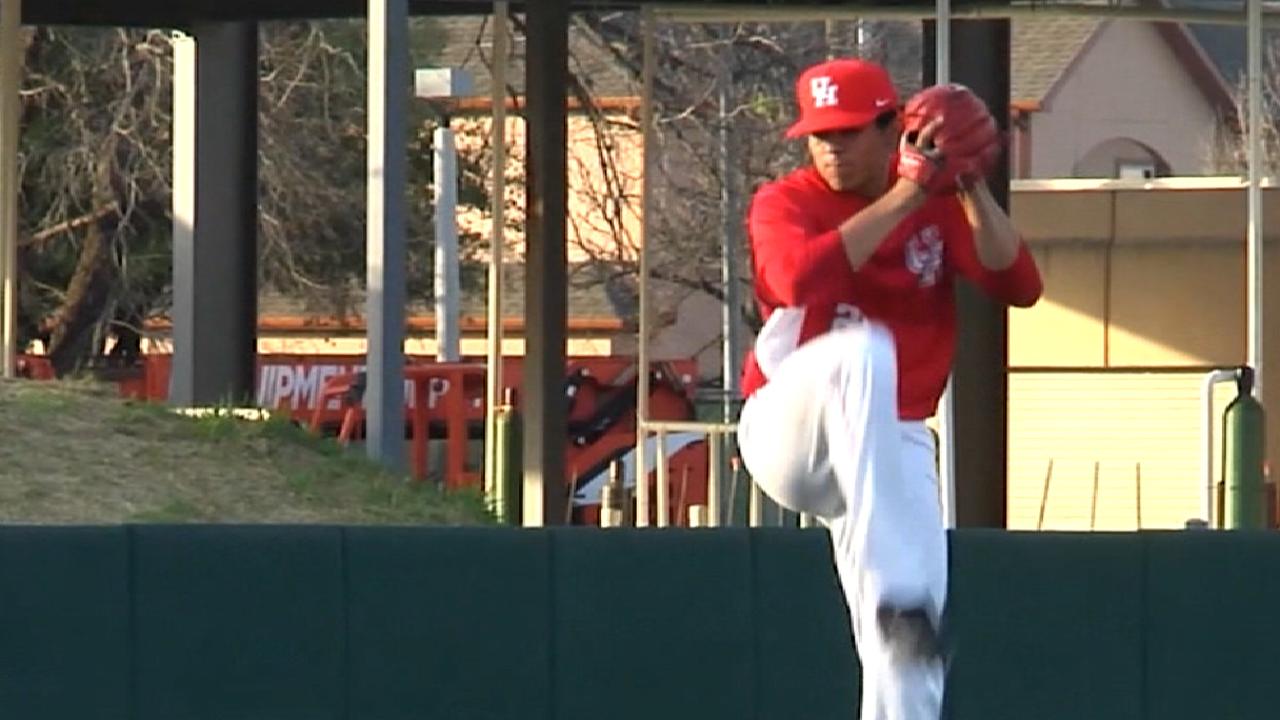 The Nationals on Friday signed first-round pick Seth Romero, the No. 25 overall selection in last month's Draft.
Romero will receive a $2.8 million bonus from the Nationals, according to MLB Network insider Heyman. That is a slightly higher figure than the $2.53 million suggested slot value for the pick.
A left-handed pitcher out of the University of Houston, Romero was one of five first-rounders who had not yet finalized an agreement with a big league club before striking a deal several hours prior to Friday's 5 p.m. ET signing deadline.
A junior hurler for the Cougars in 2017, Romero was once considered a potential top-10 pick based on talent, but fell in the Draft because of character concerns after being dismissed from his college team.
Romero went 4-5 with a 3.51 ERA and racked up 85 strikeouts in 48 2/3 innings for Houston this season.
Louisiana State second baseman Cole Freeman, Washington's fourth-round pick, also agreed to terms on Friday. The Nationals have signed all of their selections from the first 10 rounds.
Oliver Macklin is a reporter for MLB.com based in Washington, D.C. Follow him on Twitter at @OMacklinMLB. This story was not subject to the approval of Major League Baseball or its clubs.