MLB.com Columnista
Jim Callis
Top Draft picks agree to deals at the deadline
Greene signs with Reds for $7.23 million bonus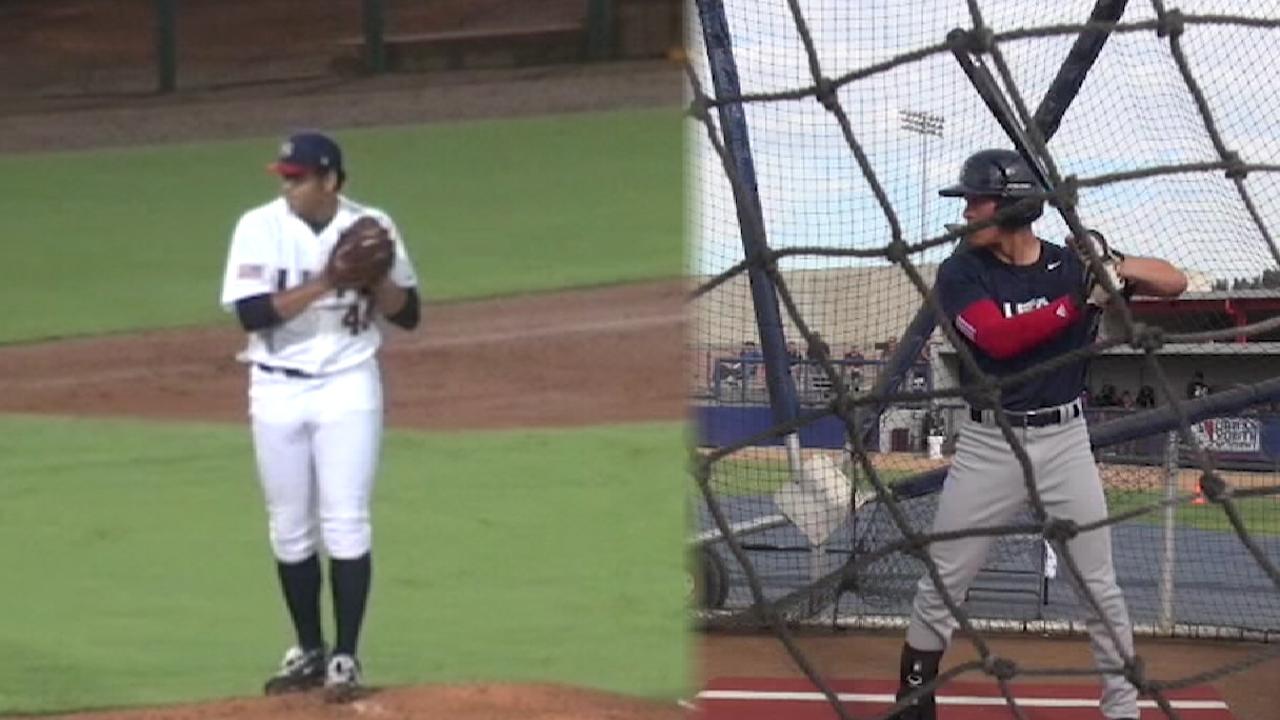 Hunter Greene has the most effortless 100-mph fastball many scouts ever have seen. And now he has a record-setting bonus to go with it.
The No. 2 overall pick in the 2017 Draft, Greene joined the Reds for $7.23 million less than a minute before Friday's 5 p.m. ET signing deadline. That's the highest bonus paid since bonus-pool rules put limits on spending in 2012, eclipsing the $7,005,000 the Rays paid No. 4 overall choice Brendan McKay on June 27.
Greene, a right-hander/shortstop from Notre Dame High (Sherman Oaks, Calif.), got the largest bonus ever for a high school pitcher, beating the $6.5 million the Pirates gave Jameson Taillon in 2010. It's also the fourth-highest ever, trailing only Gerrit Cole ($8 million, Pirates, 2011), Stephen Strasburg ($7.5 million, Nationals, 2009) and Bubba Starling ($7.5 million, Royals, 2011).
Greene was one of five first-rounders who worked out deals on deadline day. The others: Oregon left-hander David Peterson (No. 20 overall) received $2,994,500 from the Mets; Vanderbilt outfielder Jeren Kendall (No. 23 overall) signed with the Dodgers for $2.9 million; Houston lefty Seth Romero (No. 25) got $2.8 million from the Nationals; and Louisiana State right-hander Alex Lange (No. 30) inked with the Cubs for $1,925,000. A sixth first-rounder, North Carolina righty J.B. Bukauskas (No. 15), officially signed after agreeing to terms with the Astros the day before for $3.6 million.
Lange's signing also came down to the very end after the Cubs had concerns about his post-Draft physical. He wound up accepting slightly less than the $2,184,300 assigned pick value at No. 30. Chicago also landed P.J. Education High (Carolina, P.R.) outfielder Nelson Velazquez (fifth round) and Palm Desert (Calif.) High righty Jeremiah Estrada (sixth round), with Estrada getting $1 million.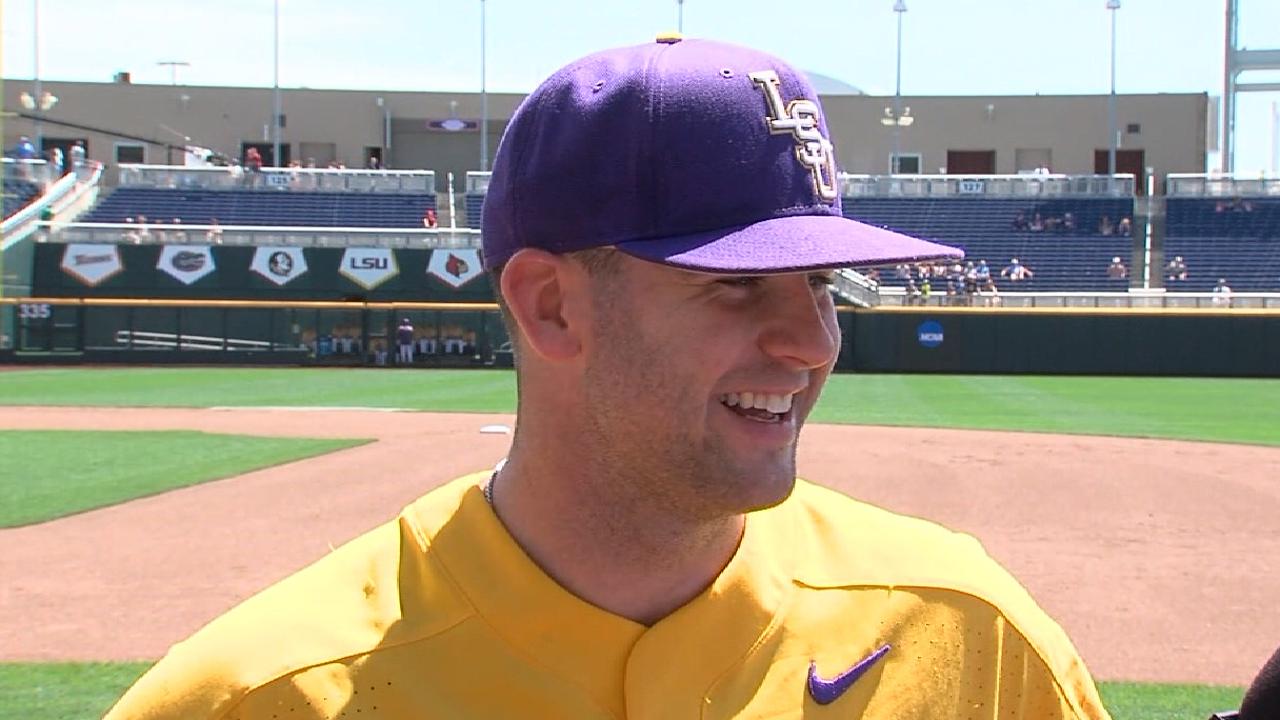 The Dodgers also signed three players in the top 10 rounds on the final day. In addition to Kendall, they paid Texas right-hander Morgan Cooper (second round) $870,000 and Houston catcher Connor Wong (third round) $550,000.
Milton (Mass.) Academy right-hander Matt Tabor (third round) finalized his $1 million deal with the D-backs after agreeing to terms earlier in the week.
All but three of the 315 players selected in the first 10 rounds signed pro contracts, just one more than the record low of two from a year ago. The Rays lost out on supplemental first-round right-hander Drew Rasmussen, who likely will return to Oregon State, but they'll receive the 32nd overall pick in the 2018 Draft as compensation.
The Orioles fully withdrew their offer to fourth-rounder Jack Conlon, which would make the Clements High (Sugar Land, Texas) right-hander a free agent under Draft rules. He'll be an unrestricted free agent not subject to bonus pools. He has committed to Texas A&M if he heads to college.
The Angels didn't sign fifth-rounder Jo Jo Booker, a right-hander from Miller High (Brewton, Ala.). He'll attend South Alabama.
All told, the 30 teams combined to spend $286,968,870 on Draft bonuses, breaking the record of $287,575,870 established in 2016. The last-day signings pushed the average first-round bonus to $3,880,723, obliterating the old mark of $2,897,557, also set a year ago.
The Twins led all clubs by spending $15,025,800 on bonuses, the fourth-highest total in Draft history. The 2015 Astros spent the most ever at $19,103,000, followed by the 2011 Pirates ($17,005,700) and 2016 Braves ($15,516,300).
Below is the complete list of team-by-team spending:
Twins: $15,025,800
Reds: $14,780,300
Padres: $13,699,700
Athletics: $12,569,100
Brewers: $12,218,900
Rays: $11,987,400
Pirates: $11,889,800
Braves: $11,502,100
D-backs: $11,280,300
Phillies: $10,788,400
Marlins: $10,684,000
Astros: $10,437,300
Royals: $10,376,000
Blue Jays: $9,779,500
Angels: $9,259,000
Rangers: $8,953,200
White Sox: $8,777,500
Cubs: $8,714,100
Tigers: $8,295,800
Dodgers: $8,269,000
Orioles: $8,181,300
Yankees: $8,127,800
Mets: $7,889,500
Giants: $7,866,400
Red Sox: $7,472,000
Mariners: $7,422,800
Nationals: $6,646,300
Indians: $5,798,870
Rockies: $5,541,600
Cardinals: $3,342,100
Jim Callis is a reporter for MLB.com. Follow @jimcallisMLB on Twitter. Listen to him on the weekly Pipeline Podcast. This story was not subject to the approval of Major League Baseball or its clubs.