Padres able to sign their first 18 Draft picks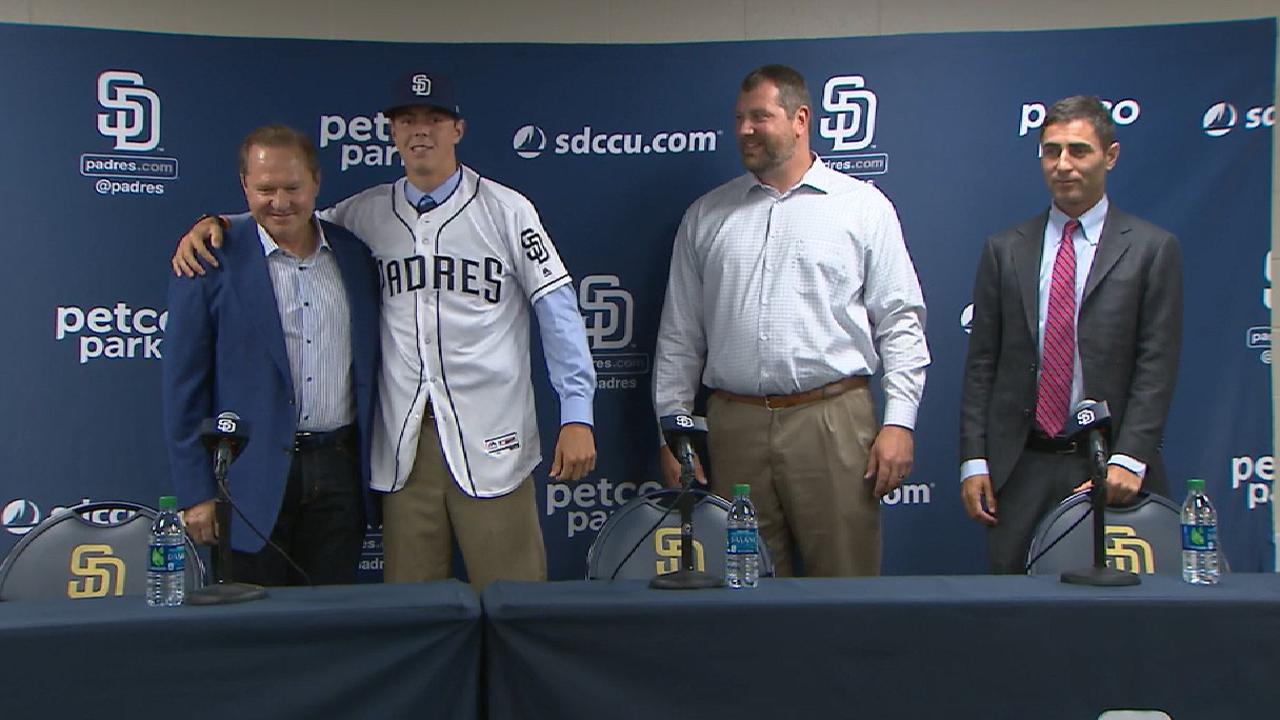 PHILADELPHIA -- The Padres unveiled their full list of signed Draft picks on Saturday afternoon, with 31 of 41 selections agreeing to terms -- including each of the first 18.
The club also inked six undrafted free agents before Friday's deadline passed.
Many of the most prominent names signed weeks ago, including left-hander MacKenzie Gore and catchers Luis Campusano-Bracero and Blake Hunt. Gore, the No. 3 overall selection, was the club's highest Draft choice since 2009. He inked a $6.7 million signing bonus, essentially the same value as his slot.
In total, the Padres slightly exceeded their bonus pool and will pay a 75-percent tax on the overage. But they avoided more serious penalties (such as potential loss of Draft picks) by staying within five percent of their full pool allotment.
The highest profile absence from the list is Daniel Cabrera, who was rated the No. 55 overall prospect in the Draft. He fell to the 26th round because of his commitment to LSU, and the Padres weren't able to pry him away from college ball.
Nonetheless, the Friars managed to lock down quite a bit of high-school talent. They set a club record by taking prep prospects with each of their first six picks. They signed all six, as well as their next three high-school selections.
In total, the Padres locked up four catchers, eight infielders, five outfielders and 20 pitchers.
AJ Cassavell covers the Padres for MLB.com. Follow him on Twitter @ajcassavell. This story was not subject to the approval of Major League Baseball or its clubs.